Amit Sadh: Good people helped me come out of my suicide phase -#BigInterview | Hindi Movie News
Amit Sadh is rooted in his philosophy and spirituality. Having survived tough times, he has admitted that he contemplated suicide, just like his friend and Kai Po Che star Sushant Singh Rajput, but with help, Amit was able to leave the darkness behind. That's why he advocates being kind and nice. He believes everyone's darkness can be cured with a little love. In this week's Big Interview, Amit talks about the good, bad and ugly of life in the movies. He talks about creating healthy work environments and spreading joy and positivity.
How do you look back at 2022?
I don't like looking back. 2022 was very tricky for me. Filming Breathe wasn't easy. We were filming in January 2022 and we had to shut shop because of the COVID wave. It's easy for actors to shut shop because we have savings and insurances for life to take care of us. But when a normal person or say a hair and make-up guy or a spot boy has to shut shop, it can be difficult. I am sure they have savings but they don't have the insurances for life.

Going on from there though, work started off in full force. These are reminders for me that the movie business is so much bigger than we think. It's not just about the actors or stars, it encompasses the media, the technicians and it made me happy that normalcy resumed so that so many people could earn their livelihood again. Everyone was on the job with eagerness and enthusiasm, even with their horror stories.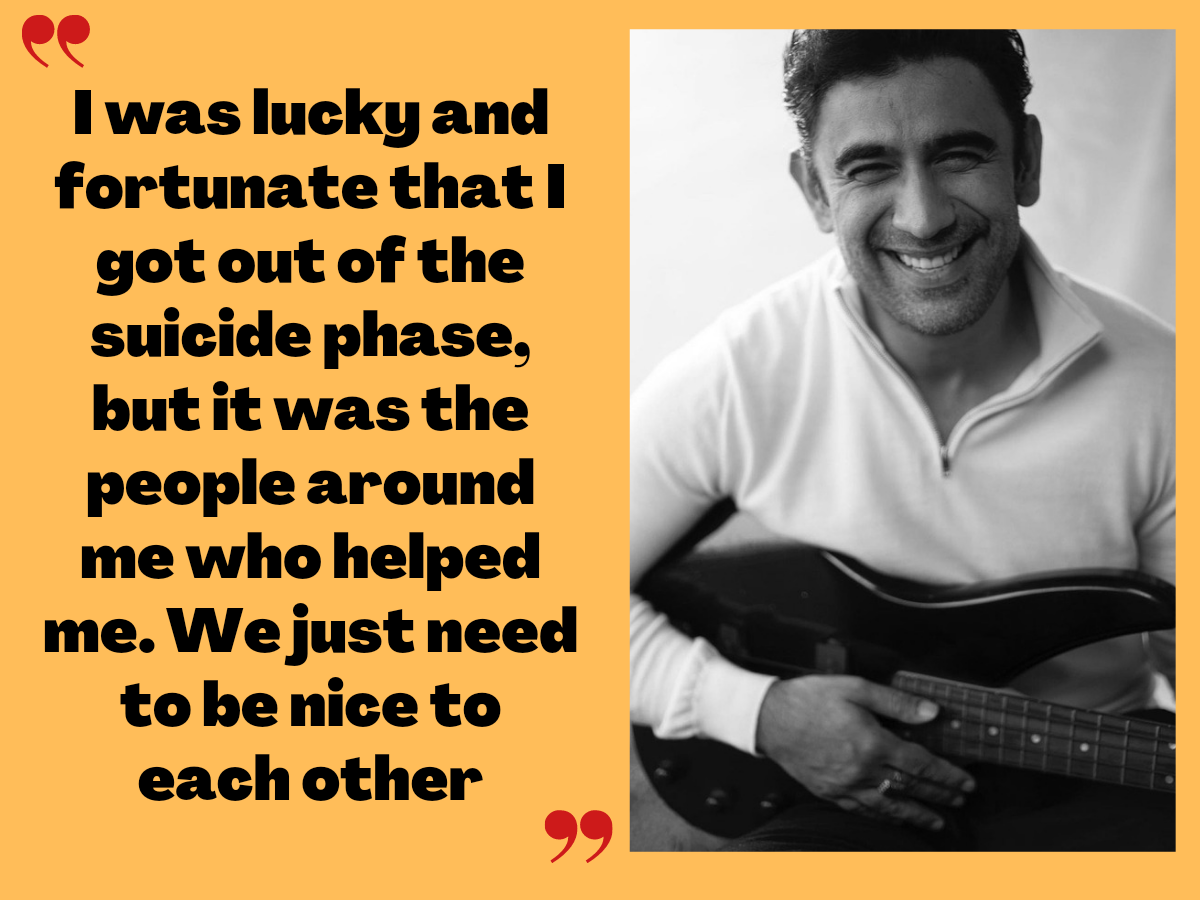 Having had a successful innings on OTT, of late, you have expressed your desire to see your movies release in theatres as well. Is that going to be your focus for 2023 and ahead?


I am a very grateful person inherently. I am grateful that my movies and shows have been coming out on OTT. But I am also a greedy human being and I am not going to stop. I am an actor and I want more. My last big releases in theatre were Gold in 2018 and Super 30 in 2019. That's a thought, hunger and ambition to make movies that release on the big screen. There's nothing wrong in having this greed or thought.
Does greed inspire you to push yourself on a daily basis?


My greed comes with hunger. My greed doesn't come with ambition. There's nothing wrong in chasing ambition either. Is it okay to have greed, hunger and ambition? You have to put your own meaning to it. My greed is peaceful. If your actions and hunger don't bring you peace then you need to realign. The eventual goal of a human being is to find peace. From my own experiences in life, I've learnt that when I am nice, genuine, have empathy and compassion, work hard and be selfless, it brings me peace. When I work that way I am able to achieve what I want and be happy with it, too.
When I say I have a greed, it means I have a greed to work day and night, while being nice to people, being ethical and following a set of values. Not compromising on how I treat people or working on my craft. Life can never be one way or one track.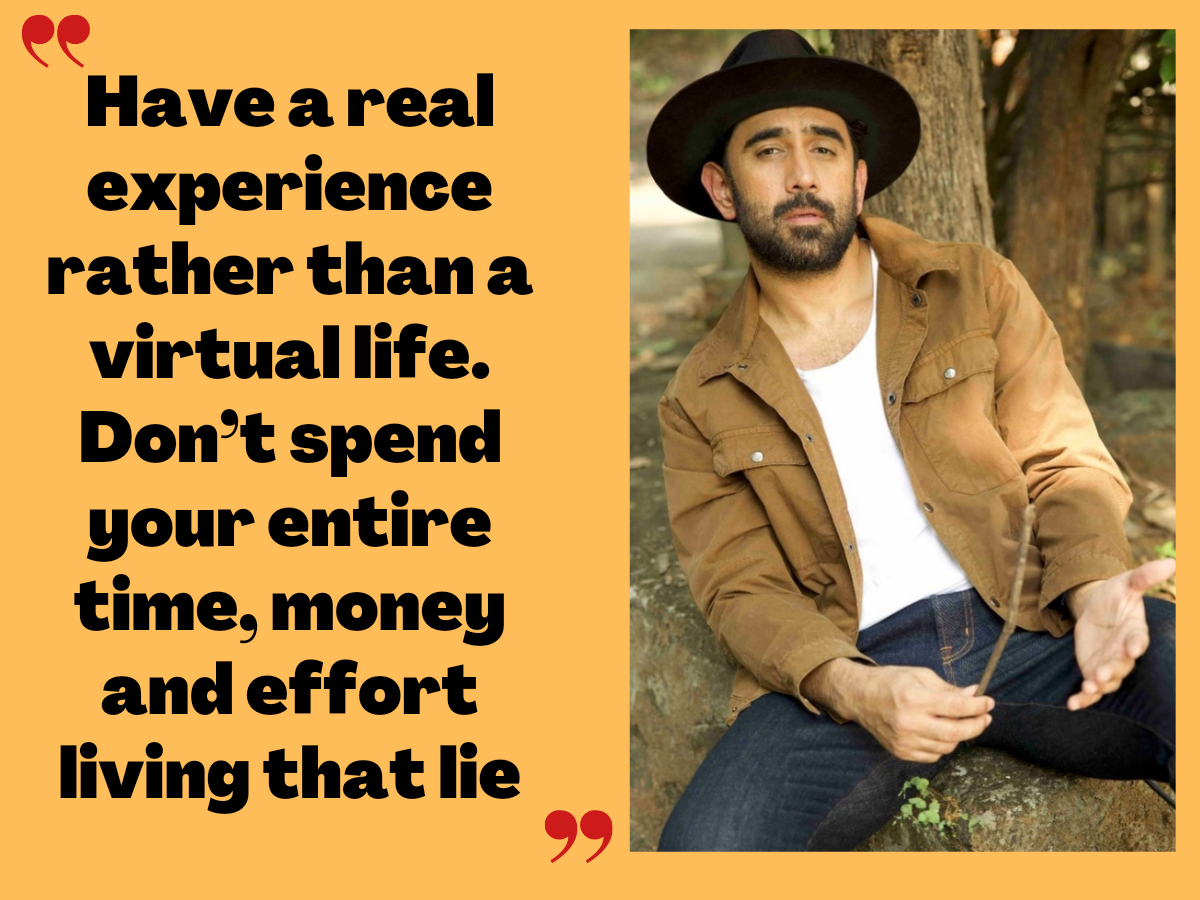 In your conversation with Chetan Bhagat on his podcast, you spoke about Sushant Singh Rajput's death and even shared that you too had contemplated suicide. Since you've experienced that, what do you think can help a person in that dark phase to come out and not end up taking their own life?


People have to become better. We need to become kind and gentle. I have been very fortunate that I've had good people in my life. When I was going through the phase, a few genuine people called me, spoke to me and I felt okay after a few days. Everyone has parents, grandparents and family. But for people in the movie business, we spend the maximum time with ourselves and our colleagues. We tend to work long hours, sometimes 12 to 18 hours on a set. So we end up spending more time with our co-workers than we do with our family.
Invariably, since we spend so much more time with our industry friends and colleagues it's important to be nicer to each other. We should be more polite. Uss se log bach jate hain (People can be saved that way). It is when we receive love is when we get hope. When you criticize a person, disappoint them, demean them, you will bring sorrow to their life. Jab insaan ki zindagi mein dukh aata hai, uska dimag kharab ho jata hai (People lose their mind when they're subjected to sorrow). Tab woh insaan galat cheezon ke bare mein sochne lagta hai (That's when people start thinking the wrong way). I am talking about this out of my own experience. I was lucky and fortunate that I got out of that phase, but it was the people around me who helped me. We just need to be nice to each other irrespective of whether you are a big star or a small technician.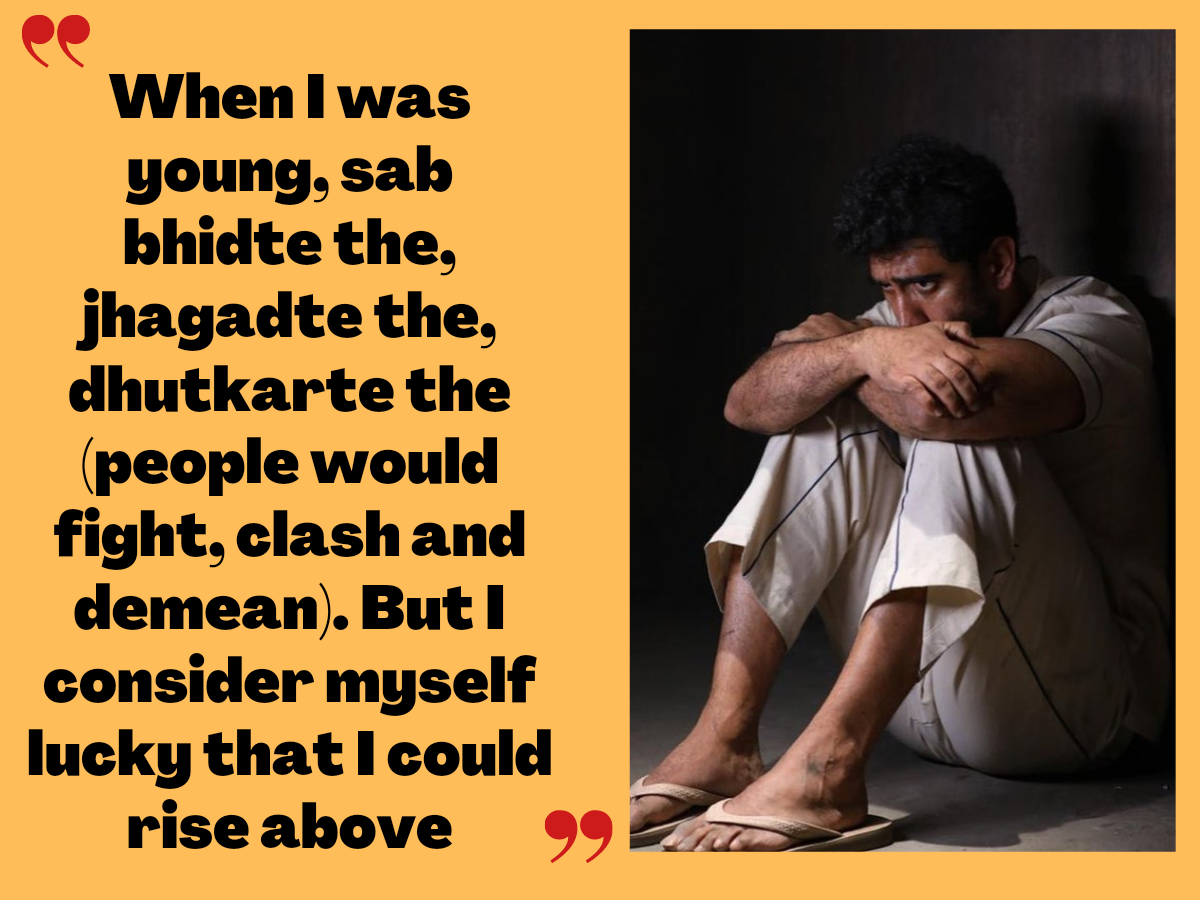 Do you feel people in the industry are not nice enough?


I may be part of this industry, but I am not afraid of anyone. Main galat dekhunga toh usse pyar se galat bolunga. Dobara galat karoge toh daantunga bhi. Mujhe nikalna hai, nikal do. Mujhe film nahi deni hai mat do. I will head to the mountains and teach people acting if I have to. I'll do something else.
There was respect and kindness in the industry 20 or 30 years back. I don't know what's gone wrong. And I see this on set everyday. People are so rude and especially towards the working class. They need more love. They have tough lives, they work 14 to 18 hours on a film set, nonstop. We actors need to correct ourselves and be role models. As an actor I feel I receive so much love from the fans and people, I should give back more love than what I receive. We didn't come into the profession to build bungalows. We didn't come here to buy fancy cars. No problem in buying all that, it's good to have a passion for owning things, I do that too. But the basic truth is, we came here for the people. We need to be ambassadors of love. We need to be nice people.
How can young actors and professionals keep the negativity at bay?


Life is dark. Not just mine or yours. Everyone's life is dark. But we must ask ourselves, how do we make life better for each other? That's the thought I live with everyday.
It's rare to find actors pursuing passions other than their craft and career, at least most don't speak about them openly. But you follow your passion for motorcycles and travel religiously. Is it these 'other' pursuits that bring you experience and wisdom?


I can't speak for other actors, I can only talk about myself. We become our experiences, we are products of our upbringing. When I was a kid I was very active. I used to play a lot of sports, football, biking, cycling and a host of outdoor activities. But in the modern day context, kids play football too but they do so on their video game consoles or their iPads. Most of people's lives and pursuits are on Instagram. All the technology that we were supposed to use for our benefits and ease is actually invading our lives and affecting our health. I have strong views on that. But coming back to pursuits like motorcycling, I always go to my hat that says 'motorcycling changed my life'. That just says it all. Pursuits like motorcycling keep me sane and connected to normal people.
Motorcycling is my first love. It only takes a back seat when I am filming, and once I am free, it always becomes my priority.
I also enjoy skiing a lot, though I am not the best skier out there. But I aspired to be a better skier and perhaps one day do a film on skiing or include it in a shot in a film without using a body double. I am a big fan of Tom Cruise. When I see him investing 30 years in bettering his craft, not just acting, but the way he makes his movies, it inspires me. That's also where greed comes in. This is the greed, the greed to be better.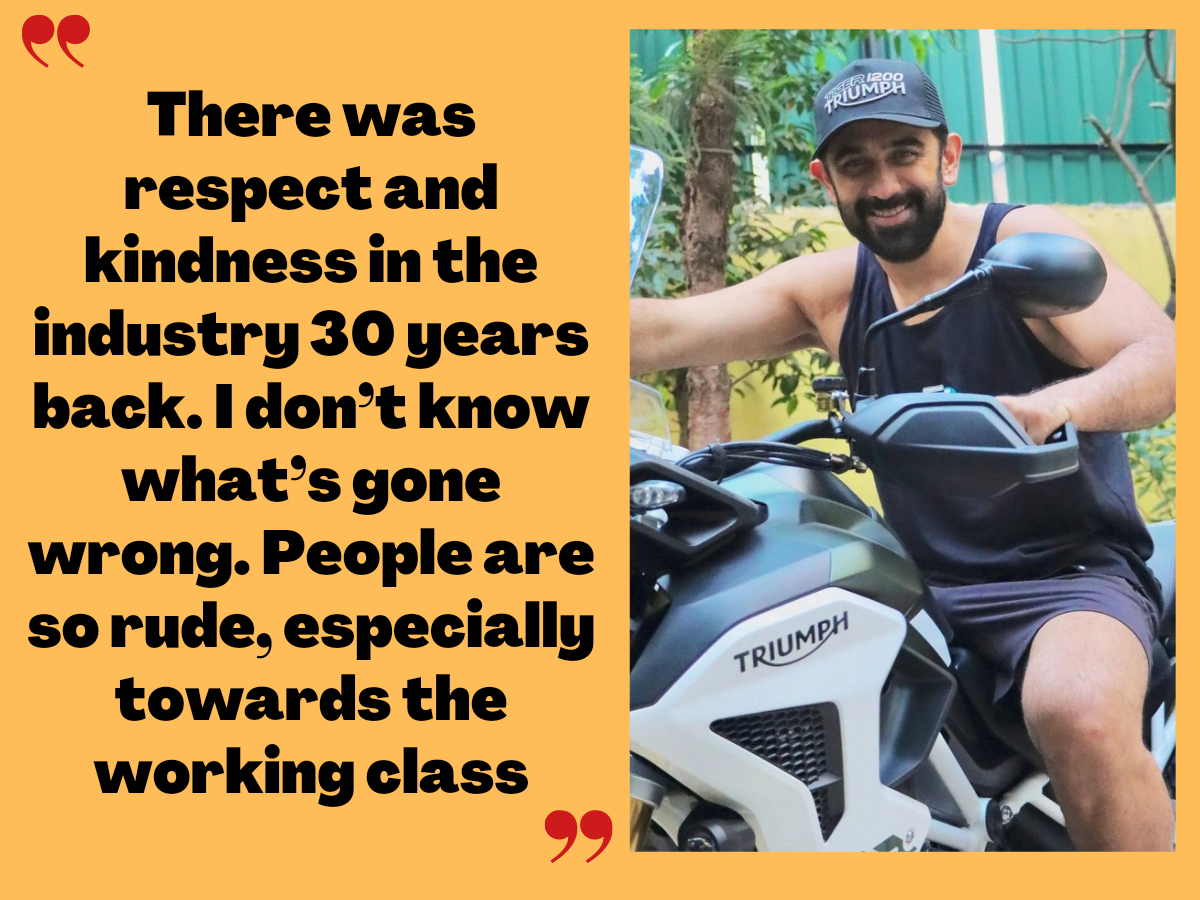 What do you aspire for as an artiste?


As an artiste I don't want to bore my audience with the same old thing. Next time someone interviews me, I want to be better. I want to bring in more thought and opinion to engage in conversations.
A lot of your peers and colleagues have transitioned to being producers and directors. Have you ever given that transition a thought?


It's all in process right now. I have quietly been spending the last few years building this up. The idea is to find the right set of people. What matters to me is the mindset of who I collaborate with. I want to work with people who can push you and be better. They have to be people who you can make a great film with and have fun. I have founded a movie company and we are in close stages of confirming our first movie. We are working towards it. Producing a movie is a tough job, you can't just land on it. Conversations are on in that respect with a few friends and people. My first production is going to be a spy film and it's in the process of writing right now.
You are on social media, but does the process of exhibiting your private life or people expecting you to be open about your personal life bother you?


You don't have to be part of the exhibition process if you don't want to. The system wants you to do that. The system wants to put fear in you so that you work according to the system. A young member from my core team told me a few years ago that I was not in the algorithm. Me being me, I retorted, 'Main yahan algorithm banane aaya hoon?' I am an actor, I am here to make movies. Your managers, your crew, your advisers in India will tell this to you, but I don't let all this affect me. My pursuit in life is to be genuine, authentic and transparent. I do not have to prove to you that I am the best. I know I am not the best and I do not thrive to be the best. That's not my problem. That's okay for a debate, but I am sure, Cristiano Ronaldo doesn't sit in a room and think, am I the best or is Messi the best? If he was busy doing that, he wouldn't have scored hundreds of goals. Too much importance has been given to Instagram and all that. Not that I don't use it. They are very effective mediums of communicating with your fans. I have a few fans that I follow as well.
But it's important to stay connected as well.
We make movies to put out stories of our struggle and the struggles of others. We make movies to connect with people. As an actor, my primary goal is to be able to connect with the audience. Tools like Instagram, twitter and the internet are a great way to stay connected, but it can't be more than that. People tell me, followers badhaoge toh brands milenge. I didn't come here to sign new brands. I came here to make films. I always tell people, don't spend too much time on the internet. Don't spend all your time on Instagram, it will ruin your life. Get out, stand in the sun for an hour, think, row a boat. Go to a forest and get lost. Make friends, write to them. I hope people can leave their phones every once in a while and connect and touch each other. Have a real experience rather than a virtual life. Don't spend your entire time, money and effort living that lie.
What is the source of your spirituality and philosophy?


It wasn't gifted to me. I am very happy that I have it though. The biggest source is my will. Meri iccha thi ki main aisa banu. Main shukraguzar hoon kudrat ka, logon ka, doston ko, kitabon ka. Everyone's source is the same (points to the heavens and the almighty). We are all connected to the portal. But the problem is we get lost in the digital portals. If you disconnect from the digital portals, you will automatically be able to connect with the source.
When I was young, I didn't meet a lot of people. There wasn't an inherent or organic evolution. Sab bhidte the, jhagadte the, dhutkarte the. But I consider myself lucky that I could rise above from there and experience all the niceness and goodness of the world. If I can put my hand on the shoulder of a young person and say, 'arre kuch nahi yaar, ab theek ho jayega'. If I can do that and affect their life with positivity, I will be happy.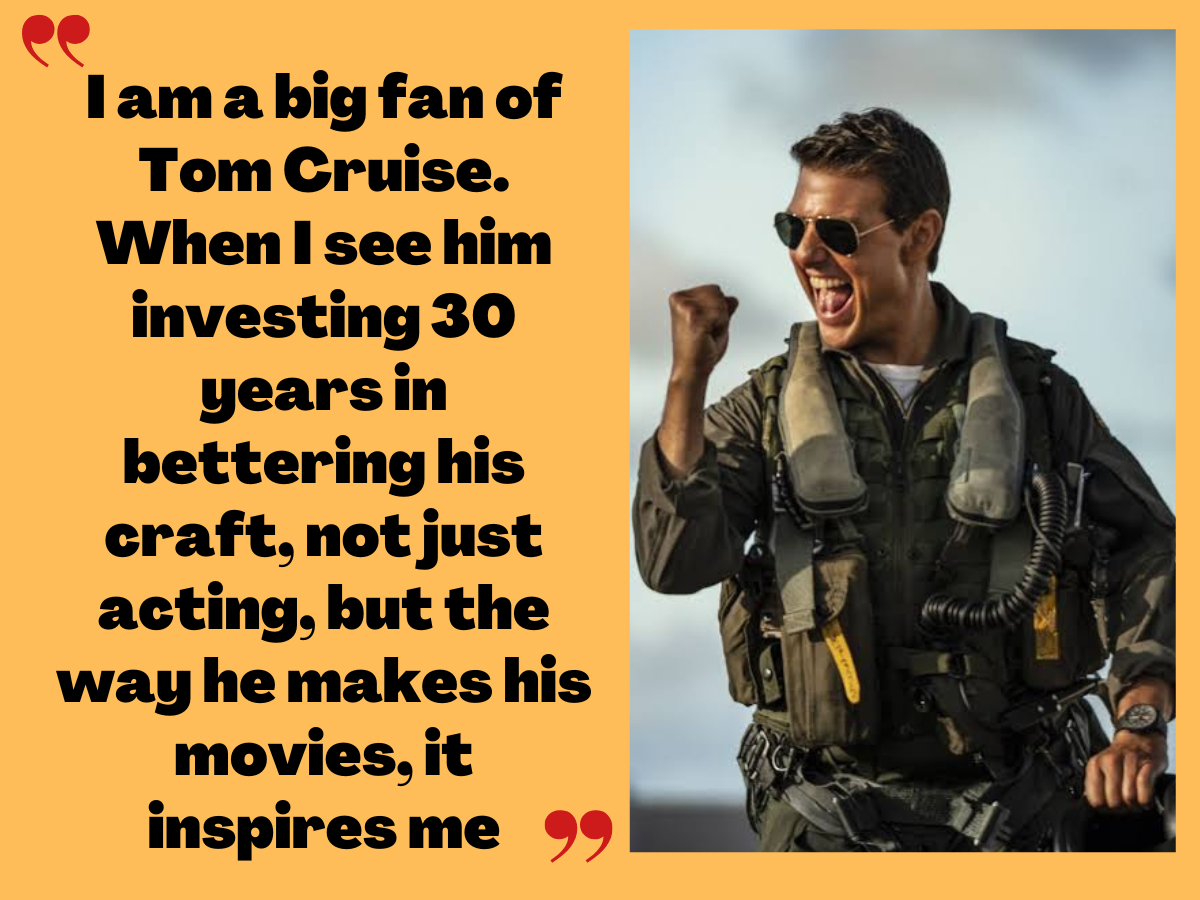 Are philosophy and spirituality big parts of your life?


Philosophy is important. I believe great kings and great men were born out of philosophy. Great minds like Swami Vivekananda and so many more. I always believe philosophy and rituals are very important. They keep you grounded. And good conversations are equally important. A good conversation is like therapy. It heals you. We all can be each other's psychiatrist. That's why when I meet people I encourage everyone to hug, shake hands and touch. Touch another person's face. It spreads warmth.

What is your philosophy?


It's good to be ordinary. I believe we've been fooled for a hundred years asking us to aspire to be extraordinary. You just have to wake up everyday and be ordinary. That thought is extraordinary.
What can we look forward to from your career in 2023?


I've done an exciting new film with Rahul Da Cunha. It's based on his play Pune Highway. It's co-written and directed by Bugs Bhargava. We worked together previously in Barot House. I am also working on a film in Bhopal about an encounter specialist. It's a merry-go-round of good films.