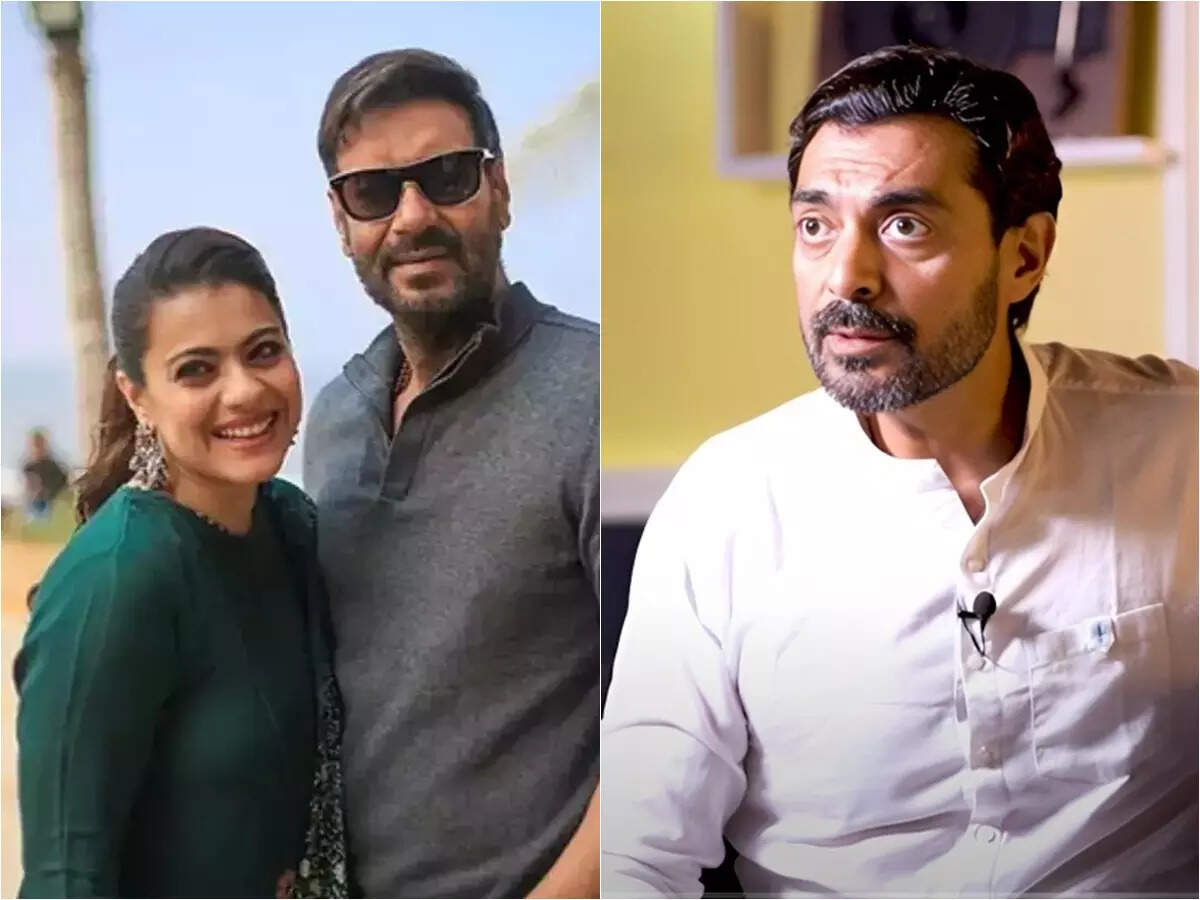 Alyy Khan, who is known for his role in Shah Rukh Khan starrer Don 2, recently recalled shooting for an intimate scene with his longtime crush
Kajol
in Ajay Devgn's production The Good Wife.
The British-Pakistani actor appeared on Nadir Ali's podcast where he confessed to harbouring a crush on Kajol since the 90s. He said that he has been a huge fan of Kajol and he was elated to work with her in The Good Wife, which is the Hindi remake of Robert King and Michelle King's seven-season series by the same title.
In the series, Alyy played the role of Kajol's former lover and current boss. During a case, their love reignites and they end up kissing. He said that since their kiss was in the script, they had to do it. He also stated the fact that it was one of those days when Ajay was not present on the set.
Alyy said that it was a smooch, a french kiss, which he and Kajol had discussed in detail about how they were going to perform the scene. To make the two actors comfortable, the director had decided to shoot the scene in a closed set where only a few people were present.
"Ek paise ki sharmindagi, ya embarrassment, ya hichkichana, kuch nahin. Itne professional tareeke se woh shoot hua hai. Aur jab humne shoot kar liya kyunki 3-4 baar humne rehearse kiya kiss ka, itni perfect tareeke se shoot hua ki humne shot diya aur hum dono monitor pe aaye aur dono objectively dekh rahe hain. Aur maine usko kaha, 'Tu khush? You are happy? Ya, I think I like it.' Kajol ne mujhe kaha, 'Thank you my darling.' Toh usmein koi aisi sexual vibe hi nahin thi bilkul professionalism boss," Alyy said.