Malaika Arora refuses to do a dangerous car stunt, gets frustrated and says manager should do it instead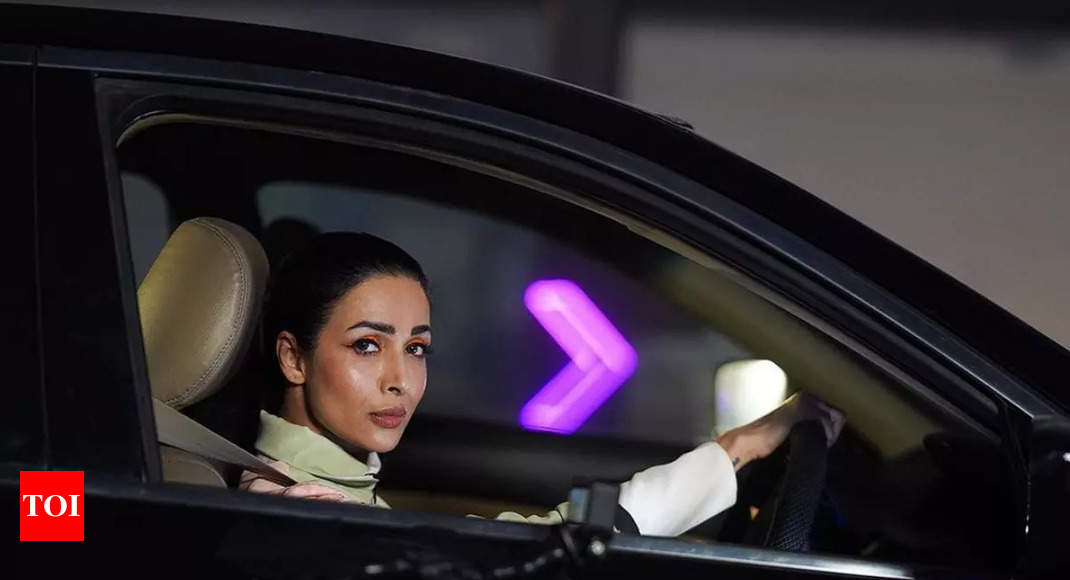 Malaika Arora
had a car accident few months ago where she almost lost her life and her eye sight. Ever since, she's stopped driving a car and is petrified of it. She confessed she hasn't sat on the driver's seat for six months because it's unnerving for her now. But in the second episode of the 'Moving In With Malaika', she was asked not just to drive a car but to smash a glass and pass through it.
Malaika still got behind the wheels and slowly relaxed as she started driving. But last moment, she was told that she has to speed up and break a glass wall. Clearly, she got angry then and said, "They can't keep doing these stupid things and playing mind games with me. It's a bit of a f**k up. I am sorry but you cannot do that to anybody," she said and went to her van.
Her manager told her that all the safety precautions are there and she would have to do it but Malaika refused.

Later she called her sister Amrita to discuss this and spoke about her manager as well. She said, "She was trying to make it seem all cool and casual, maybe she should try doing the stunt instead." Amrita later convinced Malaika that she must do the stunt and overcome her fears. That motivated her as she ended up doing the stunt and the crew clapped for her. Malaika was on cloud 9 as she could conquer her fear.
But the challenge ain't yet over for Malaika. In tonight's episode it's another test for Malaika and everyone waits to see if she can pull off stand-up comedy. Her friend Neha Dhupia doesn't believe she can, but the viewers shall find that out.