Kareena Kapoor did her most intimate love making sequence with Saif Ali Khan in Kurbaan | Hindi Movie News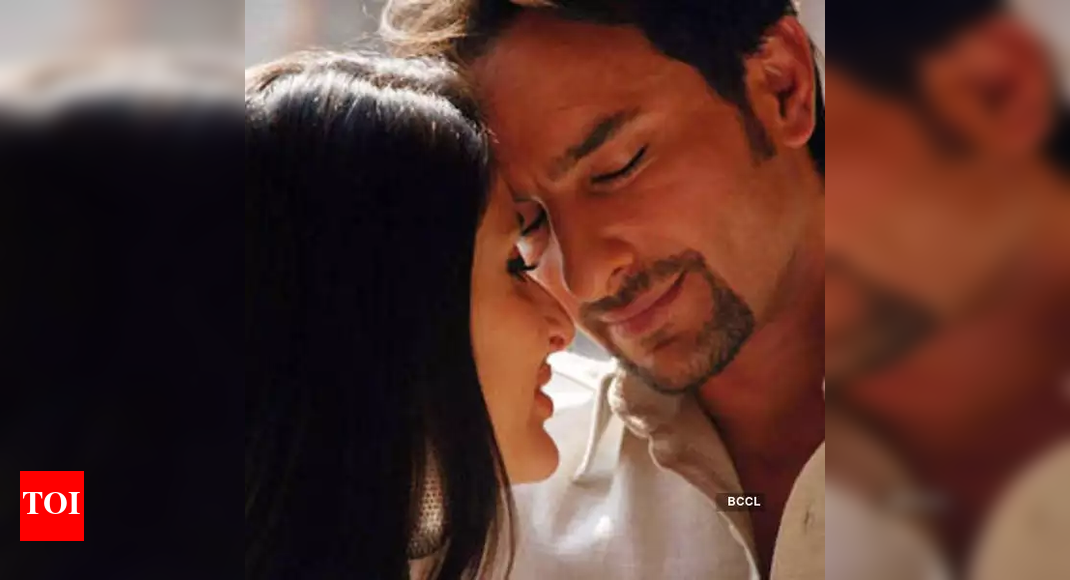 As Kurbaan turns 13 on November 20, it was shocking when
Karan Johar
had included Kareena Kapoor's prolonged love-making sequence in the film with
Saif Ali Khan
back in 2009. At that time the couple was not married.
"Don't you think it is a little too much?", Karan was asked at the time, but he shrugged and said, "If they are okay with it, I am fine with it."
Sure enough, the love-making scene in Kurbaan became a talking point. It also became the first and last time that Kareena got so intimate with a co-star on screen. She protested after the film's release that she was an actress and it was her job to do what the director told her to, she also insisted that she would have done the same with any co-star.
But the fact is, she refused all the intimate episodes in Madhur Bhandarkar's Heroine and in Prakash Jha's Satyagraha. In Heroine, Kareena's character was based on several heroines from Marilyn Monroe to Divya Bharti. Bhandarkar had written several intimate scenes which Kareena wanted, and got, removed.
Satyagraha's only romantic number Ras Se Bhare Tore Nain Saawariya featuring Ajay Devgn and Kareena Kapoor Khan required them to get 'intimate'. The sequence demanded the couple to kiss and make love. However, Kareena, otherwise a very dedicated artiste, flatly refused to do the intimate scene with her co-star. In Vishal Bhardwaj's Omkara, Kareena had done some very intimate scenes with Ajay. But that was before her marriage.
The only time Kareena made an exception to the rule was in R Balki's Ki And Ka where she shared a few intimate moments and kisses with co-star Arjun Kapoor.